Gunakan Server Lainnya Jika Server 1 Error. Misal Server 2 atau Server 3.
use another server if server 1 error.example server 2 or server 3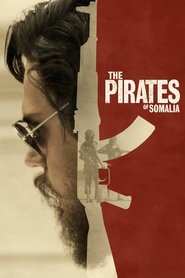 The Pirates of Somalia (2017)
Nonton The Pirates of Somalia (2017) Subtitle Indonesia – In 2008, rookie journalist Jay Bahadur forms a half-baked plan to embed himself among the pirates of Somalia. He ultimately succeeds in providing the first close-up look into who these men are, how they live, and the forces that drive them.
Views: 82
Genre: Drama
Director: Bryan Buckley
Actors: Al Pacino, Barkhad Abdi, Edward Gelbinovich, Evan Peters, Melanie Griffith, Philip Ettinger, Russell Posner
Country: Kenya, Somalia, South Africa, Sudan, USA
Duration: 116 min
Quality: HD ▶
Release: 2017