Gunakan Server Lainnya Jika Server 1 Error. Misal Server 2 atau Server 3.
use another server if server 1 error.example server 2 or server 3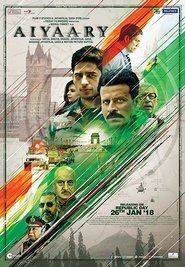 Aiyaary (2018)
Nonton Aiyaary (2018) Subtitle Indonesia – Two officers with patriotic hearts suddenly have a fallout. The mentor, Colonel Abhay Singh has complete faith in the country's system while protégé Major Jai Bakshi thinks differently due to a recent stint in surveillance.
Duration: 157 min
Quality: HD ▶
Release: 2018