Gunakan Server Lainnya Jika Server 1 Error. Misal Server 2 atau Server 3.
use another server if server 1 error.example server 2 or server 3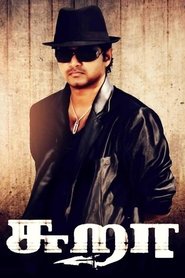 Sura (2010)
Sura is a story that is set in Yaazh Nagar, a fishermen hamlet in coastal Tamil Nadu. The name of the place has a lot of political significance with the recent political turmoil over the ethnic strife in the neighbouring Sri Lanka. Sura (Vijay) is born and brought up here in the company of his friend, Ambar La alias Umbrella (Vadivelu). Meanwhile, he comes across young bubbly Poornima (Tamannaah) who chooses to end her life unable to cope with the death of her pet dog.
Duration: 159 min
Quality: HD ▶
Release: 2010